System Layout and Piping
When designing system piping and layout
1. Use schedule 40 p. v .c. pipe and fittings throughout. Run 2" feed to panels and 2" on return at panels. On return from panels reduce to 1?" to equipment. When panels are below pool use
2. Keep panels as close to the pool equipment area as possible.
3. Always utilize space efficiently so that additional panels may be added at a later date.
4. Keep pipe runs vertically and horizontally to conform with panel array and roof lines. This gives the system. that professional look.
5. Make sure that distance between collectors or collectors and pipe or collectors and roof lInes are adequate for installation and servicing.
6.
For freeze protection:
Install a vacuum breaker at the highest point or on feed pipe at collectors.
Install feed line below collector array.
For system that does not facilitate gravity drainage of panels (where solar plumbing crosses the ridge of the roof, or where panels are located below pool water level), provide a hose bib at the lowest point in collector array for manual draining.
Panel Piping and Layout Diagrams
Coils are 6 ?' in diameter.
Rectangular panels are 4'x10'
Single Bank Gull Sun Coils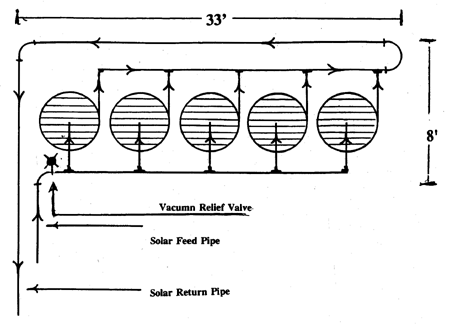 Dual Bank Gull Sun Coils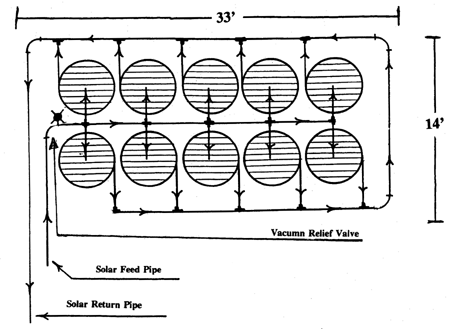 Single Bank Gull Poly Pro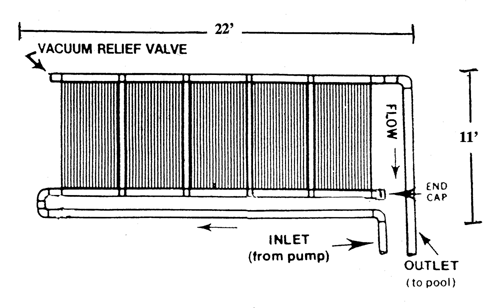 Dual Bank Gull Poly Pro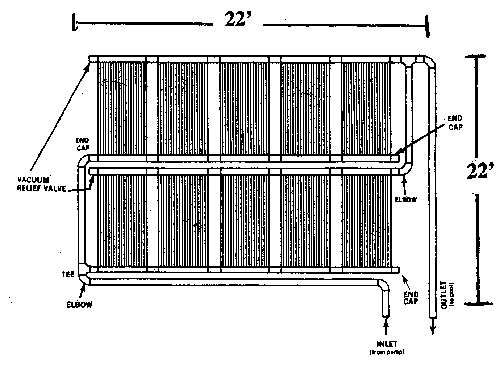 Single Bank Gull 4000/5000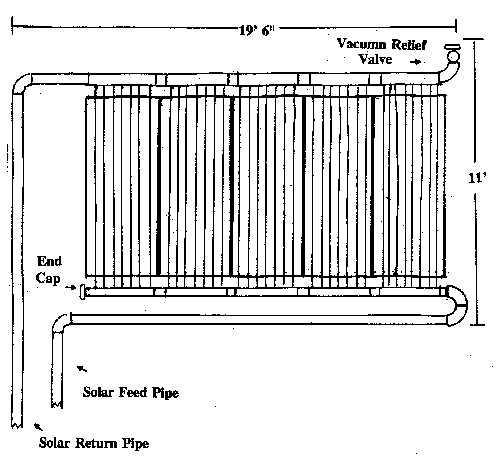 Dual Bank Gull 4000/5000